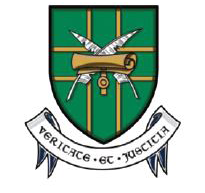 Eoin was appointed as a Notary Public by the Chief Justice of the Supreme Court of the Republic of Ireland on the 11th of May, 2010.   His appointment covers County Wexford and the surrounding counties of Waterford, Kilkenny, Carlow and Wicklow.  Eoin is commissioned for life.  He is a member of the Faculty of Notaries Public in Ireland.
What is a Notary Public?
A Notary Public is empowered by law to carry out the following services:
Administer Oaths
Witness/attest signatures on deeds and official documents
Authenticate documents for use in Ireland or abroad (e.g. Marriage Certificates, Powers of Attorney, Qualifications, etc.)
Take Affidavits (other than for use within the courts of Ireland)
Take Affirmations and Declarations
Receive and make protests under Mercantile Law (promissory notes and Bills of Exchange) and issue notarial certificates in respect of documents and persons
Draw up Powers of Attorney and other legal documents customarily prepared by Notaries Public
Assist in matters of Admiralty Law and Ships Protests
Certification of documents for foreign adoptions
Advise on the procurement of an *Apostille Certificate from the Department of Foreign Affairs verifying the authenticity of documents for use abroad
Certifying the authenticity of official signatures and/or the official seal applied to a public document under the Legalisation* procedure.
*For more information on the Apostille and Authentication of documents please see The Department of Foreign Affairs website
There is no set fee for Notarial services. The Notary will charge an appropriate professional fee that reflects the cost of the Notary's services in terms of time, skill and responsibility, similar to other professional service providers.
The Notary will require sight of at least two of the following three forms of identity:
Current Passport
Current Driving License
Original Utility Bill (less than 3 months old)
Please contact:
Eoin O'Gorman at eoin@ogormansolicitors.ie