A common question frequently asked by first-time home buyers is "When should I engage a solicitor?" Purchasing your first house is a complex and possibly stressful task for most people. There are many risks that are associated with purchasing property together with endless to-do lists and a mass of new information that you are subjected to. Engaging your solicitor before you even start to look for your first home can help make the purchasing process much easier and less stressful.
Understanding the Process
An initial meeting with your solicitor before you even start looking for a home can help you understand the process of buying property. Your solicitor will be able to answer questions; help you understand what conditions you may need down the track when making an offer on property, and explain some of the things you may want to check beforehand to make sure there are no issues later.
Due Diligence
Before buying your first home, purchasers need to undertake 'due diligence'. This means undertaking all relevant checks to make sure the property is in order, or if not that you are aware of that and any implications. Sometimes when making an offer, conditions can be included to cover some or all matters of due diligence, for example:
Obtaining a planning search to review the planning status in respect of the property;
Review of title for the property by your solicitor to make sure there are no defects in the title or matters which could restrict your use of the property
Confirming financing arrangements to buy the property;
Arranging insurance for the property;
Checking the building on the property is structurally sound, and not defective by obtaining a building report.  This is usually done by way of a structural survey by an architect/engineer prior to signing contracts.
Your solicitor can help you with the due diligence process, checking the title for the property, and helping you understand any other checks you may need to do.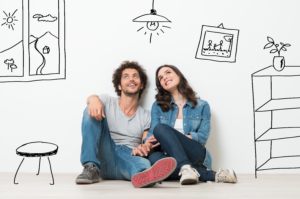 In summary, the earlier you engage a solicitor when looking to purchase a property, the better. This will ensure you are well informed, understand the process and are best placed to have a successful first-time home buying process.
For a complimentary, no obligations meeting regarding your purchase, please contact Eoin O'Gorman Solicitors at 053-9140040 or info@ogormansolicitors.ie